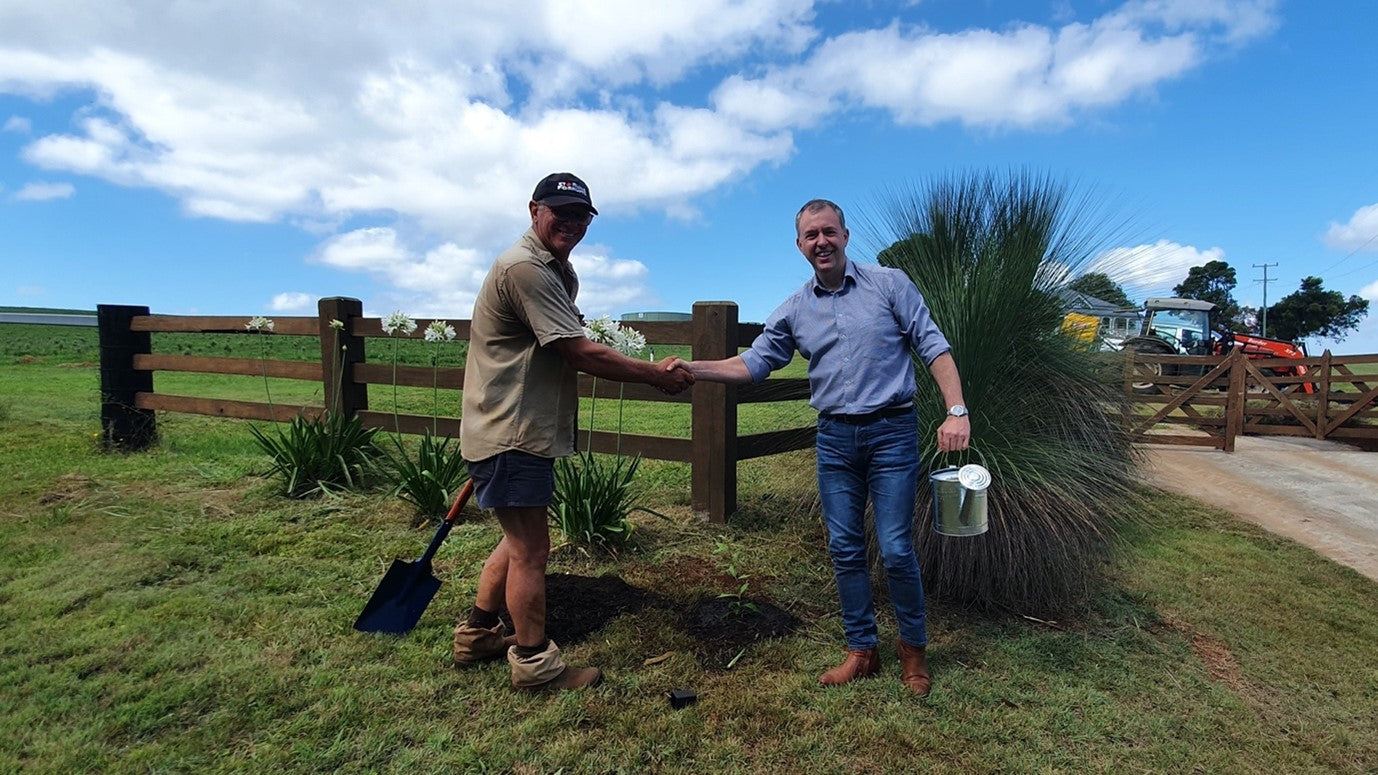 Inside the Harvest: Shots from the Farm
We grow our lemon myrtle in a pretty special part of the world, The Channon, in northern New South Wales. With sub-tropical rainforests, and just a hop, skip and a jump away from buzzing Byron Bay, it's a tranquil spot of unrivalled natural beauty and purity. It's also lemon myrtle's natural environment.
This is our farm and homestead. Beautiful isn't it? Nestled in the region's rolling hills and gullies, we grow more than 16,500 lemon myrtle and 2,000 aniseed myrtle trees right here. We've got plans to plant a further 50,000 lemon myrtle trees here over the next few years to keep up with the plant's growing popularity.
Lemon myrtle grows year-round. We harvest our lemon myrtle leaves fresh, hedging our trees to around 1.5-1.8 metres before leaving them to grow big and bushy for another 12-16 months.
We focus on the leaves in the harvest because it's the lemon myrtle leaf that contains the highest levels of the key biological compound citral. Citral is the compound that gives lemons, lemongrass and lemon verbena their lemony aromatic quality and is one of the key bioactives that delivers lemon myrtle's functional benefits. You can learn more about its benefits in our new research summary report.
Native to Australia, lemon myrtle thrives year-round in the region's rich soils, and with few natural predator pests, is an incredibly sustainable plant to grow commercially. We've implemented sustainable farming practices to encourage natural flora and fauna to thrive. This creates a beautiful natural ecosystem and minimises the need for chemicals.
This is our founder Gary Mazzorana and our new General Manager Ross Norris planting a lemon myrtle sapling last week.
We handplant each tree…
And watch them grow! Ready for harvest, the sweet, lemony fragrance on the farm is incredible.
If you'd like to see more from the farm and what we're up to, follow us on Instagram.