Lemon Myrtle, is a native Australian botanical, making waves in global markets and taking the commercial world by storm. With a captivating, lemon fragrance and unparalleled flavor, it's one of the most versatile ingredients available. Not to mention a powerhouse, teeming with functional benefits.

In a market saturated with standard citrus options, Lemon Myrtle emerges as the superior choice. Meticulously and sustainably cultivated on our farms in the rich soils of The Channon in Northern NSW and Mareeba QLD, this unique botanical sets a new benchmark for what citrus ingredients can accomplish.
Citral content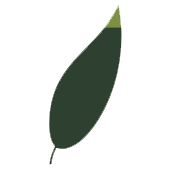 Lemon Myrtle
(90-98%)8
Lemongrass
(65-85%)67
Lemon
(2-5%)67
Lime
(4%)68
Not just any citrus - the citrus
When it comes to citral content, Lemon Myrtle reigns supreme— outperforming lemons, limes, and even lemongrass. With the highest citral content of any citrus (up to 98%), it offers an intoxicating aroma and a distinct, rich flavor that sets it apart. What's more, a little goes a long way, making Lemon Myrtle incredibly cost effective.

Lemon Myrtle is the citrus that transcends citrus. Offering a richer aroma and a more nuanced flavor palette. It's incredibly versatile, with a broad range of industry uses.
WHY LEMON MYRTLE MEETS TODAY'S MARKET DRIVERS

Natural & Authentic flavors
From elevating culinary creations, aromatic teas, alcoholic and non-alcoholic beverages, to enhancing cosmetics, fragrances, nootropics, and even natural cleaning solutions
Healthy Choices
In a world where health is more than a trend, Lemon Myrtle stands out. Rich in antioxidants and celebrated for its many health properties, this remarkable botanical is at the forefront of the shift towards healthier food and beverage alternatives.

Premium Ingredients
With a growing willingness among consumers to invest in premium products, Lemon Myrtle is perfectly positioned as an emerging fine food that aligns with this upward trend.
Clean Label Movement
In a market moving towards transparency, Lemon Myrtle resonates with the clean label ethos by virtue of being a wholly natural and pure product.
Functional Beverages
The next big thing in wellness drinks is here. Lemon Myrtle not only enhances beverages with its invigorating aroma and flavor but also adds a functional edge, making it the future staple in health-conscious drink choices.
Exotic Flavours
Lemon Myrtle offers the allure of Australian-native citrus, satisfying the growing appetite for global flavors.
KEY TAKEAWAYS
The demand for natural citrus flavors like Lemon Myrtle is projected to outpace synthetic alternatives.
The beverage industry stands to make significant gains from this premium ingredient.
Sustainability and collaborations define our ethos, making us a reliable partner in your citrus-flavored journey.