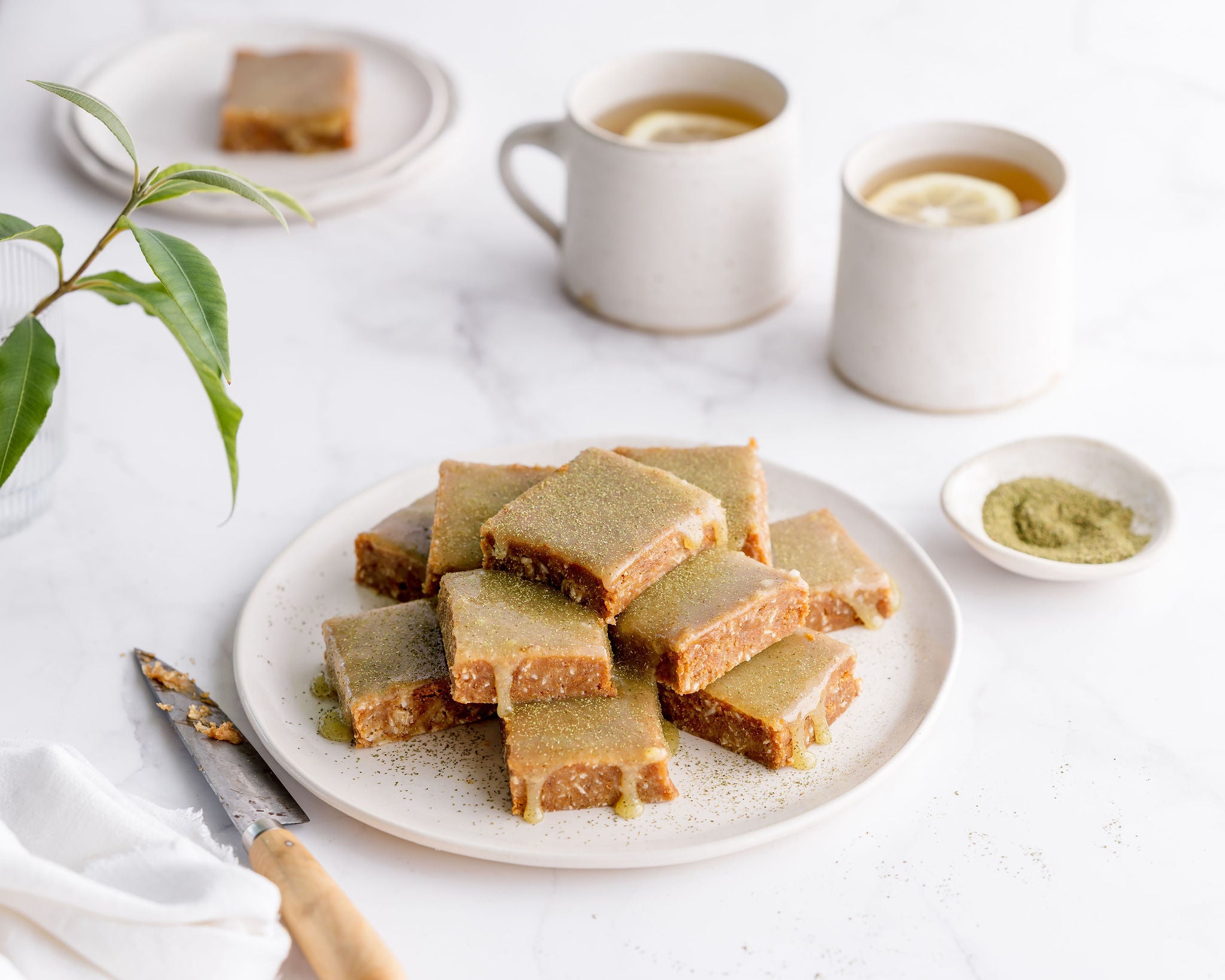 Double Lemon Slice - Simon Toohey
Simon has created the most delicious DOUBLE Lemon Slice - A classic lemon slice with something a little extra… lemon myrtle.  A native ingredient to this wonderful land which is really under-utilised in our cuisine.
It has the most amazing flavour, and a little bit goes a long long way. Next time you find yourself craving something a little sweet sour, have a go at these beauties.
Ingredients  
Method

500gm plain sweet biscuits
½  cup desiccated coconut
180gm margarine
1 cup condensed oat milk (2 cups oat milk, ⅔ cups white sugar reduced until thick)
1 tbls grated lemon zest 
2 tbls lemon juice
 
For the Icing 


2 cups icing sugar
25gm margarine
2 tbls lemon juice
1 tsp lemon myrtle powder

Grease a 19 x 19cm tin and line with baking paper.

Blend 400gm of the biscuit and then roughly break up the other 100gm and add to the mixture along with the coconut. 
Combine the margarine, milk, lemon zest and juice in a pan and bring to a simmer. Turn the heat off and pour into the biscuit mixture, mixing well until wet.  Add this to the baking tray and press down.  
In the same small pan add the icing mixture (making sure you sift the icing sugar) then mix on low heat until all melted and combined. Pour over the base, place in the fridge for about 20 minutes, or until the glaze has cooled.
Looking to try Lemon Myrtle? Request a sample.