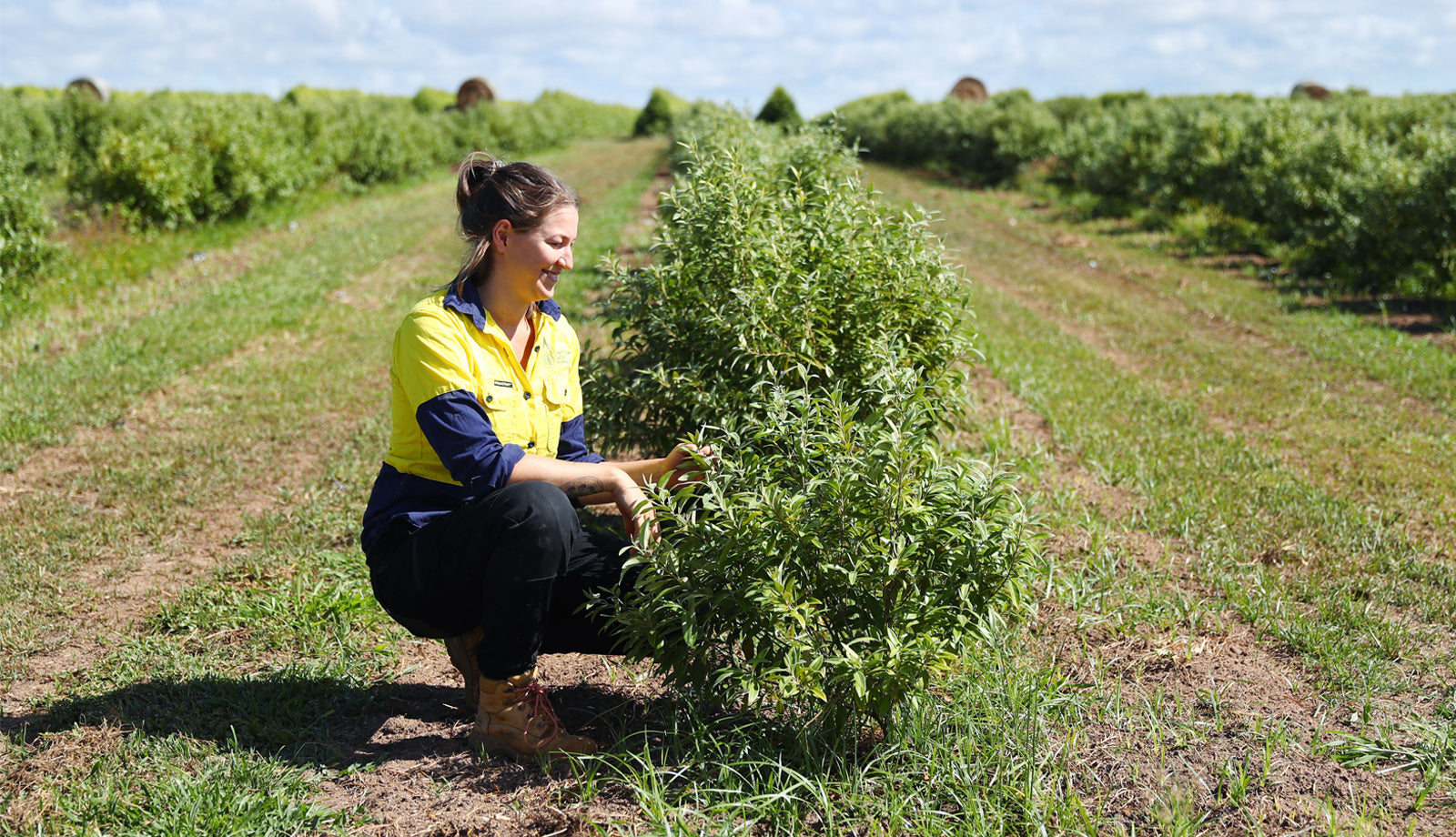 ANNOUNCEMENT: ANP Gains Organic Certification
The world's largest grower and supplier of Australian lemon myrtle has gained organic certification for its oil and leaf products that are grown and produced in Far North Queensland.
Australian Native Products (ANP) invested $4 million in the development of a new, state-of-the-art processing facility at Mareeba, in the Atherton Tablelands, to support the rollout of its organic products, which already have a waitlist of local and international customers.
The new facility, along with the planting of an additional 150,000 trees, will allow ANP to significantly increase their annual output of lemon myrtle, ensuring a security of supply for their brand partners.
ANP general manager Ross Norris said the announcement marked a significant milestone for Australian natives, at a time when international demand was at an all-time high.
"This investment allows us to produce organic lemon myrtle at scale and provide leading international brands a consistent, high-quality supply," said Mr Norris.
"There's huge demand for organic lemon myrtle throughout Australia and world-wide. We anticipate the new accreditation will allow us to fully service existing customers, as well as unlocking new North American markets where demand for organic product from tea houses is growing."
Do you want to be the first in line when our organic lemon myrtle is released? Register your interest with us now!
Lemon myrtle, a native Australian bush botanical that is renowned for its versatility, can be used in everything from food and beverages, to cosmetic, personal care and household cleaning products.
With its distinct aromatic fragrance and flavour, lemon myrtle has steadily grown in popularity since ANP founder Gary Mazzorana began growing the native botanical in Northern NSW in 1995.
ANP is committed to prioritising sustainability across its farms in New South Wales and Queensland. In 2019, ANP began planting lemon myrtle trees in Mareeba, with the region's idyllic climate naturally minimising disease and facilitating organic farming.
The 67-hectare Mareeba farm and new processing facility will be the home of ANP's production of organic lemon myrtle and anise myrtle.
"We've spent years developing the technology, which is a world-first drying, sorting and packing line for lemon myrtle, that minimises handling and reduces contamination risk, while also maximising aroma, colours and flavours of the leaf and oils produced," said Mr Norris.
"The process was designed by ANP founder Gary Mazzorana, who was involved in the exacting details of this project at every step, to ensure the freshest possible supply of 100% certified organic lemon myrtle."
The organic certification by AUS-QUAL is recognised in Australia and Europe & the organic certification by NOP is recognised in North America.  ANP also has GRAS, SQF and Freshcare certifications approved, with KOSHER certifications expected in Q1 of 2022.
If you think organic lemon myrtle could be right for your business and would like to learn more, you can register your interest here.