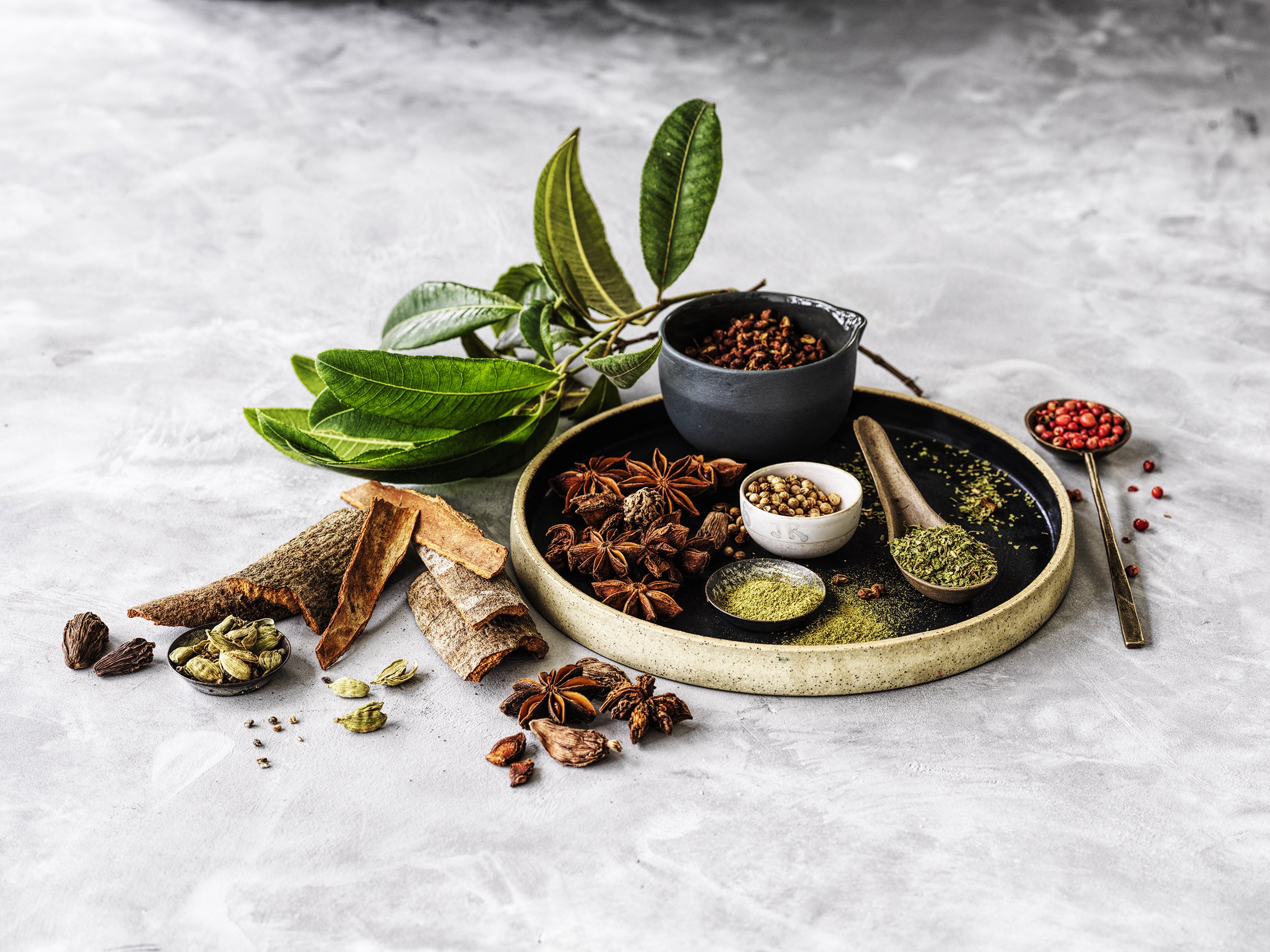 Oz Tukka – Sharing the Unique Flavours of the Australian Bush
Oz Tukka is a gourmet food producer, selling award-winning products made with Australian native ingredients. We caught up with owner Linda Dipper to discuss her deep appreciation of the Australian bush and how she encourages others to experiment with its unique offerings, including lemon myrtle.
Can you tell us a bit about Oz Tukka?
Ray and I didn't actually start Oz Tukka, it was established in 2003 by Bente Saugbjerg and Peter Faith, who were forever looking for gifts to send home to family and friends in Denmark. After discovering and falling in love with Australian native ingredients, they decided they would make a great gift. That's how Oz Tukka's first product came about; a gift packet with five different Australian spices, created in the kitchen of Bente and Peter's home in Redhead, New South Wales.
I discovered Australian native edible plants in early 2000 through my study of Permaculture, then Conservation and Land Management. I questioned why I'd never learned about the abundant array of edible native plants in our midst. One day I went looking for some wattleseed and lemon myrtle to experiment with in the kitchen and discovered there was only one place within hundreds of kilometres that had native spices…Oz Tukka! Fast forward 16 years and through conversation I found out Oz Tukka was for sale. And that was that!
Ray and I are now continuing the Oz Tukka brand, with the focus of introducing native flavours to the health-conscious and home cooks and brewers of Australia.
We'll be opening our HACCP food production factory later this year to support the teaching and learning food technology in schools…and it just so happens to be about native food.
Our 'Oz Tukka – All Things Native' shop is nearly ready for visitors and open days with guest speakers are in the works as well!
Can you give us an overview of the products you sell using Australian lemon myrtle?
Lemon myrtle is one of the most amazing scents and flavours. How lucky we are to have this in our very own country! Our rainforest macadamia oil is infused with lemon myrtle… and a bit of ginger. This native ingredient is also found in our lemon myrtle gluten-free muffin mix, both our savoury and dessert dukkah, forest fruit and wild citrus grinds, native citrus spice rub and our gorgeous 5-spice pack. And of course, we have just lemon myrtle available for kitchen, cocktail and tea creations!
Which lemon myrtle products are most popular among your customers?
The most popular products are the lemon myrtle gluten-free muffin mix, savoury dukkah and the 5-spice pack.
Can you share some quick tips for anyone who's just starting to use lemon myrtle in their cooking at home?
Like we tell everyone starting on the Australian native cooking journey… put it in everything you would use other spices for and don't be afraid to use it.
What's your favourite way to enjoy lemon myrtle?
The very first thing I made when I discovered lemon myrtle 16 years ago was a cheesecake… and it's still my favourite. There is no flavour like it in the world!