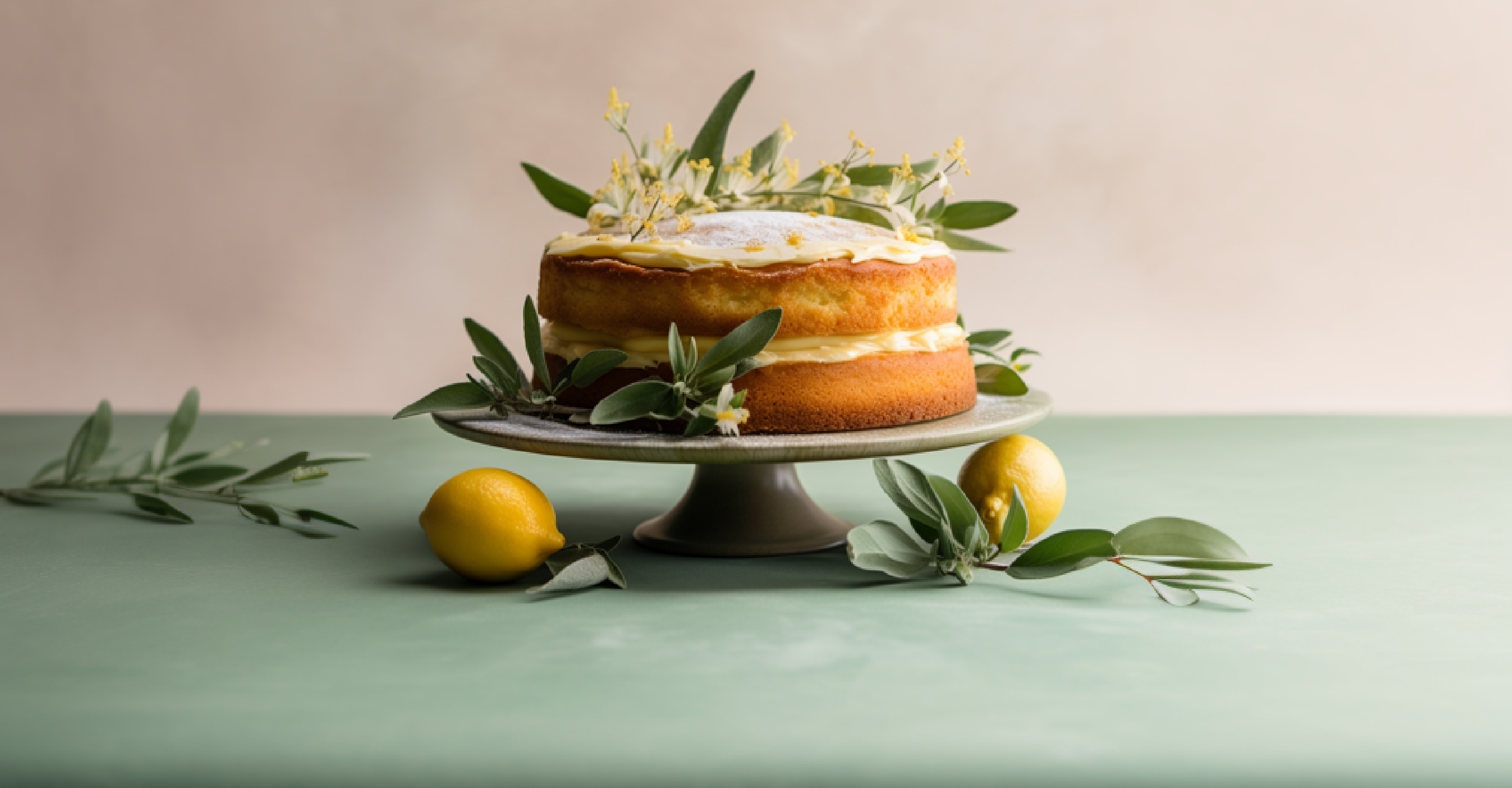 Mastering the Art of Baking with Lemon Myrtle
There's nothing better than spending an afternoon cooking up a storm in the kitchen. And if you're an aspiring baker, with a passion for natural ingredients, not to mention a penchant for a refreshing zesty flavour, then read on, because you're in for a treat. In this blog you'll discover why adding lemon myrtle to your pantry of ingredients will take your baking to a whole new level.
What is Lemon Myrtle?
Lemon Myrtle is a natural ingredient that can be used as a baking staple, and it's the perfect choice for anyone who follows a plant-based diet or for those who want to add a natural flavour to their baked goods. As its name suggests, this native Australian plant has a distinct lemon flavour which makes it a tasty addition to a wide variety of dishes, often being used to add a subtle citrus taste or to bring out the sweetness in both sweet and savoury dishes.
Lemon myrtle – scientifically known as Backhousia citriodora - is a native Australian botanical revered for its vibrant citrus aroma and versatile culinary applications. Known as the queen of the lemon herbs and revered for being a great citrus alternative, lemon myrtle has lush green leaves, potent essential oils, and offers a sensory experience like no other.
A popular indigenous food ingredient
There are a myriad of ways to master the art of baking with this much-loved Australian botanical. Often referred to as 'lemonier than lemon', this Indigenous Australian ingredient has been used by First Nations people for thousands of years.
A sought-after natural ingredient
One of the most popular Australian Botanicals to use in cooking, lemon myrtle has long been used as a specialist food and its leaves are generally dried and milled to be used as tea or to add a citrusy flavour to a recipe.
Lemon myrtle has a wealth of health benefits too, and as well as having functional health benefits such as being anti-microbial and anti-bacterial, it's also high in antioxidants, vitamin E, calcium, zinc and magnesium.
How to use lemon myrtle in baking
Lemon myrtle boasts a distinct blend of sweet lemon, zesty lime, and subtle eucalyptus undertones which can add a refreshing twist to anything from sweet baked goods to savoury recipes. For baking, it's best to use the dried and milled variety of lemon myrtle, and when using lemon myrtle in baking, It's important to bear in mind that a little goes a long way! A teaspoon should be enough to add flavour without overpowering a dish. It can be added to cakes, muffins, biscuits and scones for a truly delightful zesty twist. To get creative with recipes, it can also be substituted for some of the sugar in the recipe, by mixing it with honey and adding some zest-filled lemon myrtle instead.
Essential tips for baking with lemon myrtle
How to infuse your recipes with the tantalizing essence of lemon myrtle using direct usage, infusions, or extracts.
Lemon Myrtle offers a unique citrus flavor that stands out from traditional lemon flavorings, and also serves as a great citrus alternative for those with allergies or sensitivities to traditional citrus fruits. Lemon Myrtle can be infused in dishes by using it directly, creating infusions by steeping the leaves in liquid, or by using extracts.
Finding the perfect balance: Understand the importance of maintaining the right proportions to ensure a well-balanced flavour in your baked goods.
Finding the perfect balance in cooking with lemon myrtle is definitely a skill worth mastering, especially for fans of the refreshing citrus flavour it imparts. But finding that balance can be tricky, especially for those new to working with this citrus alternative. That's where the importance of using the right proportions comes in. Achieving a well-balanced flavour in baked goods is key, and with the right ratio of lemon myrtle to other ingredients, will come that perfect lemon flavour without overpowering the recipe. 
Pairing lemon myrtle with other ingredients:
When it comes to healthy baking, natural ingredients are key. Lemon Myrtle is one such ingredient that pairs incredibly well with a variety of other ingredients. Cooking with lemon myrtle allows for chefs and home cooks alike to explore the magic of flavor pairing and discover which ingredients complement its taste. From sweet to savory dishes, the possibilities are endless. Adding lemon myrtle to recipes not only enhances the flavor, but it also adds a healthy twist to baked goods.
Lemon myrtle in sweet dishes
Lemon myrtle can be used in baking to add a unique lemon flavour to cakes, biscuits, and other baked items. It's particularly useful in recipes that involve cream or dairy, because its low levels of acidity (when compared to using lemons) mean there's no risk of curdling. Lemon myrtle can be used to make delicious butter biscuits and tea cakes, offering all the flavour of lemons but none of the sourness.
Can lemon myrtle be used in savory dishes as well?
While lemon myrtle is often associated with sweet treats, its versatility extends to savory dishes too. The vibrant citrus notes of lemon myrtle can add a unique twist to various recipes.
Here are a few savory ideas to inspire you:
Sprinkle lemon myrtle over grilled seafood or chicken for a tangy and aromatic seasoning.

Incorporate lemon myrtle into marinades for a refreshing and zesty flavour boost.

Infuse sauces, dressings, or soups with lemon myrtle to add a citrusy kick.

Combine lemon myrtle with herbs and spices to create a tantalizing rub for roasted vegetables or meats.
 So, if we haven't already excited you with the potential of baking with Lemon Myrtle, then we invite you to explore it's unique and zesty flavour in all your favourite dishes. Whether sweet or savory, lemon myrtle is sure to liven up your baking repertoire like never before!
 Let the culinary adventures begin. We have included a few Lemon Myrtle Recipes for you to try.
Lemon Myrtle Cookies
Ingredients
·      225 g butter, at room temperature
·      225 g raw caster (superfine) sugar
·      1 tbs vanilla extract
·      3 free range eggs
·      350 g self-raising flour
·      20 g ground lemon myrtle
·      1 tsp poppy seeds 
Method
Preheat the oven to 180 degrees (°C).

Whisk the butter, sugar and vanilla extract until you've got a cream-like paste. Carefully add each egg to the mixture, stirring until combined.

Sift the flour, and in a separate bowl, mix the flour, with the ground lemon myrtle and poppy seeds. Fold the two different mixtures together.

Using your hands, roll into small balls, about 1 tablespoon of mixture each.

Line a baking tray with baking paper. Place the balls on the baking paper and press each one down using a fork.

Bake for 15 minutes, or until golden
Macadamia + Lemon Myrtle Dukkah
Ingredients
·      1 tsp fennel seeds
·      1/4 tsp lemon myrtle leaf
·      1/2 tsp Mountain Peppercorns
·      1 tsp coriander seeds
·      1 tsp thyme leaves
·      1 tsp sea salt
·      2 tablespoon white sesame seeds
·      1.5 cups macadamias
·      1/2 Cup Pepitas or Sunflower Seeds
Method
Preheat oven to 180ºC / 350ºF / Gas Mark 4. Roast the macadamia nuts on an oven tray for 8 minutes, or until golden. Remove from oven and leave to cool slightly.

Add the nuts to food processor and pulse until finely chopped.

In a pan toast the spices.

In a large jar, combine spices with nuts and stir through the sesame seeds.
Conclusion
No matter how it's used, lemon myrtle is a welcome addition to any baker's pantry and is the perfect ingredient for elevating sweet and savoury cooking alike. Whether it's cooking for someone with a sweet tooth and a soft spot for cookies, or simply a quick whip up dip with friends, integrating this native ingredient into recipes will take baking to new heights
Stay in the know by clicking here.